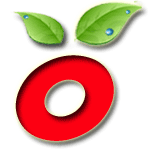 Cropwatch Africa Government & Industry Platforms
Cropwatch Africa Platform is an "All-in-one Integrated Platform". Utilizing a GIS Canvas to view and compare data-imagery, Mobile Applications for data collection, Reporting function to view and analyze data.

The Government & Industry Platforms are customizable - and user friendly. Support and training available.

Surveillance Projects
National Grain Surveillance Project (2022)
Location of project
Cropwatch Africa, with its Biosecurity team, has been appointed to perform pest specific surveillance activities in the following provinces:

Mpumalanga Limpopo North West Kwa Zulu Natal Eastern Cape
Specimens included in the project
The Biosecurity team have been placing pheromone-based traps in each of the provinces in order to collect population and distribution data for the following economically important maize pests:

Chilo partellus Busseola fusca Spodoptera frugiperda
Fast Facts
6 x Provinces
xx x Districts
240 x Trapping Stations
720 x Pheromone Traps
3 x Specimens
Be involved, share information
Should you see traps near or on your farm, we urge you to contact Cropwatch Africa, should you require more information.
Please share crop specific information regarding date and cultivar planted.
Report pest damages on your crop.